Return to Headlines
Bond Projects Begin Implementation
August 5, 2017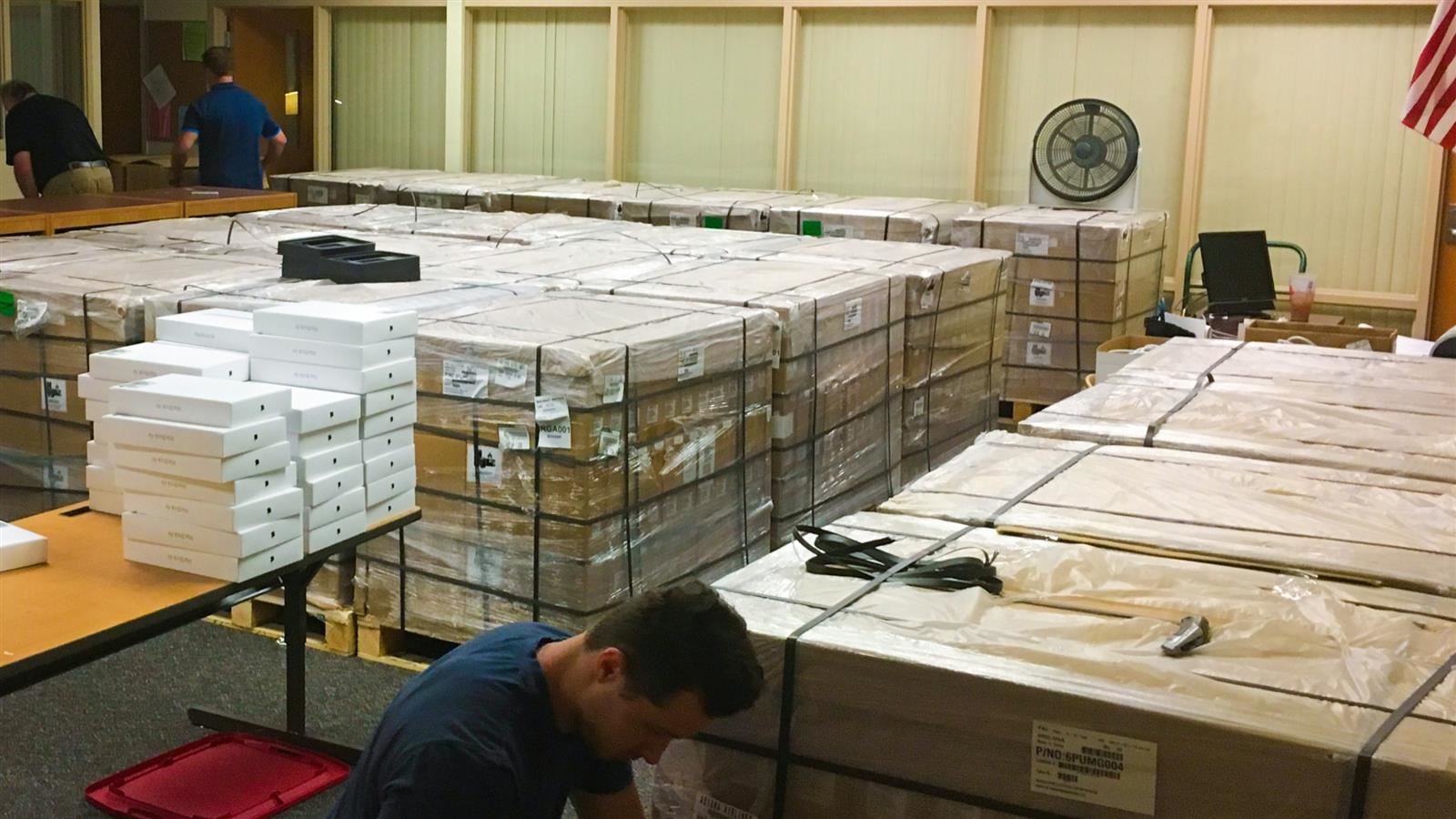 Workers open 24 pallets of MacBooks. The laptops will replace iPads for all FHS students.
The evolution of personalized learning in Fraser Public Schools will take a step forward this fall with the first major purchase of the May 2 bond. The Board of Education unanimously approved the purchase of new MacBook Airs and iPads for students in June. All students at Fraser High School will receive a MacBook Air laptop instead of an iPad going forward. Students in grades 3-8 will receive new iPads, and students in DK-2 will receive iPads purchased in 2015.
"This fall all Fraser High School students will receive a laptop, which will allow them to both consume and produce work at a higher level," FHS Principal Dr. Michael Lonze. "This change in devices not only supports our movement towards personalized learning for each student, it also supports the college culture that we are instilling in our students."
The devices are scheduled to be deployed during the first week of school.
Students were interviewed as the list of bond projects was developed. At FHS, they overwhelmingly preferred a laptop to the iPad. The high school currently has 210 MacBook Air laptops for classrooms and students to check out. An analysis of their usage showed that they were in use 80% of the time.
On the construction side, a several bids were awarded for work at both Richards Middle School and FHS. Work is underway to replace the leaking roof over the 80s wing and art wing at RMS will be replaced, as well as installation of new clocks throughout the school and improving the cafeteria sound system. At FHS, a new scoreboard and improved sound system at the football stadium are scheduled to be installed before the first home game on August 31. The lights in the older portion of the FHS cafeteria will be replaced with more energy-efficient lighting.