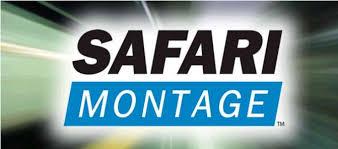 Welcome to FPS Safari Video Distribution
Fraser Public Schools is implementing the SAFARI Montage integrated Video Streaming Library, Learning Object Repository (LOR), and Media Delivery System to meet the District's video distribution needs.

SAFARI Montage will allow staff and students to easily access and manage all of their videos and other digital learning resources from within the school district's network or from home.

The SAFARI Montage Video Steaming Library will provide Fraser Public Schools' K-8 schools with access to over 5,000 quality educational programs from PBS, National Geographic, BBC, Scholastic, Weston Woods, Schlessinger Media, and many more. All programs are correlated to Common Core and Michigan State Standards.

Users will also be able to easily upload, access and share their own digital content and licensed media to the SAFARI Montage Learning Object Repository (LOR) system. The Learning Object Repository supports over 50 file types, including video, images, audio, IWB files and ebooks, and provides tools for effectively managing rights, permissions and playback of all resources.

In addition, the SAFARI Montage Media Delivery System provides Fraser Public Schools with tools for delivering cable TV and live video to classrooms (via Selective Video Streaming), scheduling, recording and storing multiple video sources (via N-DVR), and providing public access to live or recorded video content (via SupeTube™).

For resources and ideas on how to effectively utilize any of these solutions in the classroom, teachers and staff can join the SAFARI Montage Professional Users' online community at www.safarimontagehdnetwork.com.
Partners
Convergent Technology Partners

John C. Foster, RCDD

Owner

(810) 223-0528

Dave Grzeskowiak

Safari Montage

Central Region Account Executive

(574) 876-5366